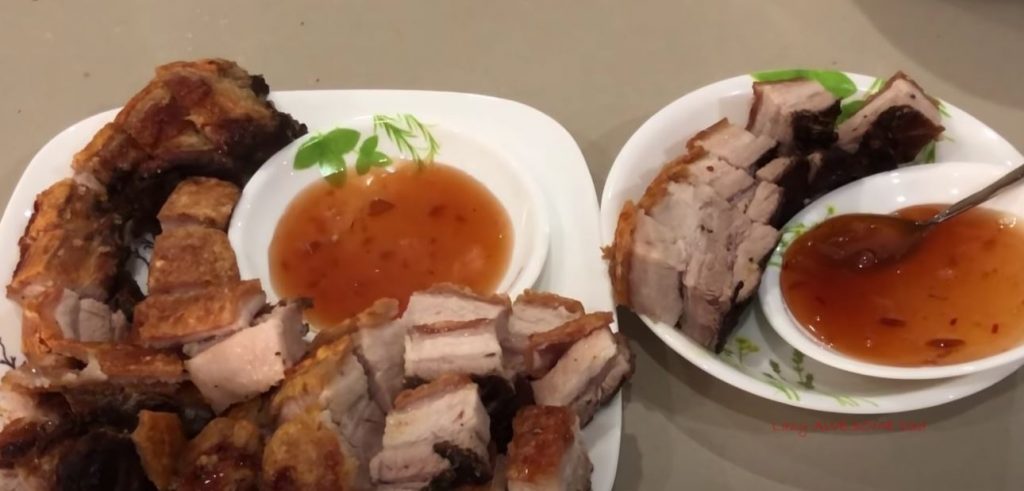 Air Fryer Pork Roast Recipe
How To Make Air Fryer Pork Roast
This air fryer pork roast serves a healthier take on the classic home dish. Enjoy juicy and tender bites that are simply seasoned.
Ingredients
1

pork loin joint

2

tsp

salt
Instructions
Score the rind length ways. Rind can be quite hard to cut through, carefully use a sharp knife. Make sure to only cut the rind, and not to cut through to the fat and meat underneath.

Pat the rind dry with a paper towel, and salt generously. Then, leave the pork roast to rest uncovered in a refrigerator skin side up for around 24 hours.

Preheat the air fryer to 400 degrees F.

Transfer the pork roast to the air fryer, skin side up, and air fry until the internal temperature of the pork is 145 degrees F. The exact roasting time will vary.

Remove the cooked pork roast from the air fryer, and leave it for about 15 minutes before carving and serving. Enjoy!
Recipe Notes
Make sure to have a look at it once or twice while it rests, and wipe off any liquid that appears. This will ensure that the rind dries out completely.