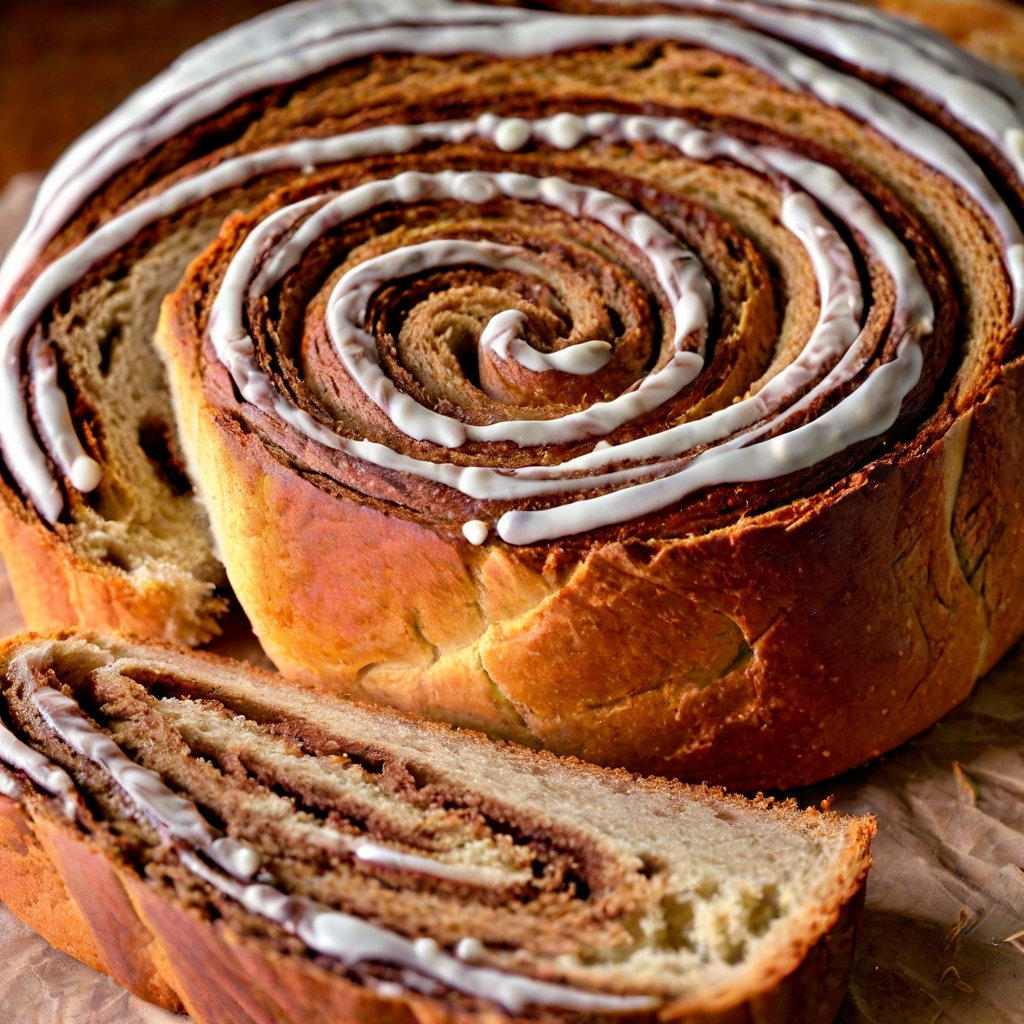 Sugar-Free Cinnamon Swirl Bread Recipe
How To Make Sugar-Free Cinnamon Swirl Bread Recipe
A delicious, sugar-free bread made with cinnamon swirls that will satisfy your sweet tooth.
Ingredients
1 1/2 cups almond flour
1/4 cup coconut flour
1/4 cup ground flaxseed
1 tsp baking soda
1/2 tsp salt
1/2 tsp cinnamon
3 eggs
1/4 cup unsweetened applesauce
1/4 cup almond milk
1 tsp vanilla extract
2 tbsp cinnamon
2 tbsp Swerve granular sweetener
Instructions
Preheat oven to 350°F. Grease a 9×5 inch loaf pan and set aside.

In a large bowl, combine almond flour, coconut flour, ground flaxseed, baking soda, salt, and cinnamon. Mix well.

In a separate bowl, whisk together eggs, applesauce, almond milk, and vanilla extract until smooth.

Add wet mixture to the dry ingredients and mix until well combined.

In a small bowl, mix together cinnamon and Swerve sweetener.

Pour half of the batter into the prepared loaf pan. Sprinkle half of the cinnamon mixture over the batter. Spoon the remaining batter over the top and spread it evenly. Sprinkle the remaining cinnamon mixture over the top.

Bake for 40-45 minutes or until a toothpick inserted in the center comes out clean.

Let cool in the pan for 10 minutes before removing and slicing.
Nutrition
Calories :

285kcal

Total Fat :

21g

Saturated Fat :

3g

Cholesterol :

123mg

Sodium :

478mg

Total Carbohydrates :

13g

Dietary Fiber :

8g

Sugars :

1g

Protein :

14g