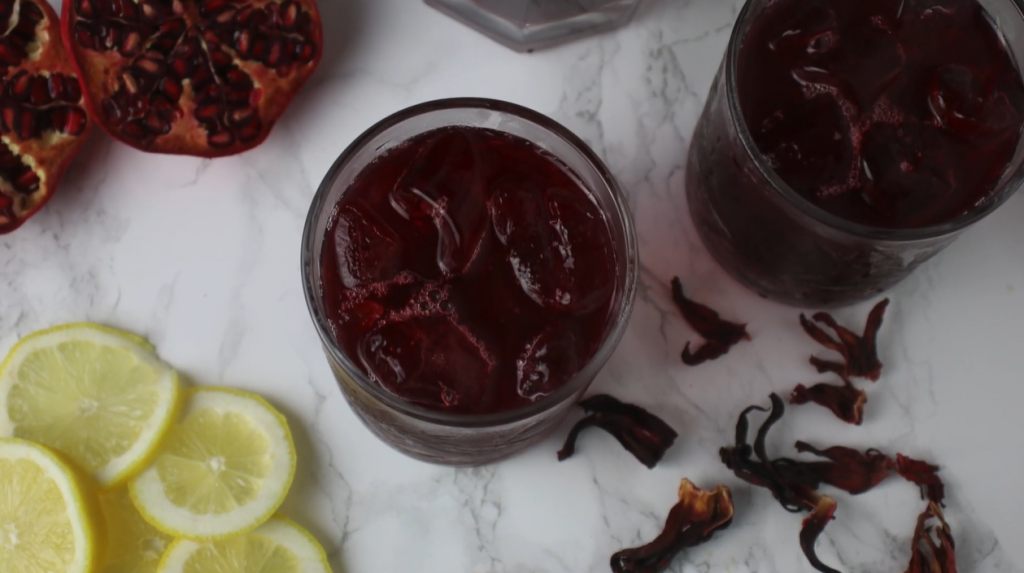 Pomegranate-Orange Pekoe Iced Tea Recipe
How To Make Pomegranate-Orange Pekoe Iced Tea
Quench your thirst with a refreshing and fruity glass of this orange-flavored pekoe iced tea; made with pomegranate juice for added tart tones.
Chill Time:
1 hour 35 minutes
Instructions
Prepare the basic simple syrup as directed, adding the strips of orange zest before bringing it to a boil. Remove from the heat and let steep for 30 minutes.
Strain the orange syrup into a large measuring cup.
In a large saucepan, bring the cold water to a boil.
Remove from the heat and add the tea bags, then let steep for 5 minutes. Remove the tea bags and let them cool to room temperature. Transfer to a bowl and refrigerate until chilled.
Pour the tea and pomegranate juice into a large pitcher. Stir in ¾ cup of the orange syrup, or more to taste. Refrigerate the rest for later use.
Serve in 8 tall glasses over ice, garnished with a slice of orange. Enjoy!
Nutrition
Monounsaturated Fat: 

0.05g
Polyunsaturated Fat: 

0.04g