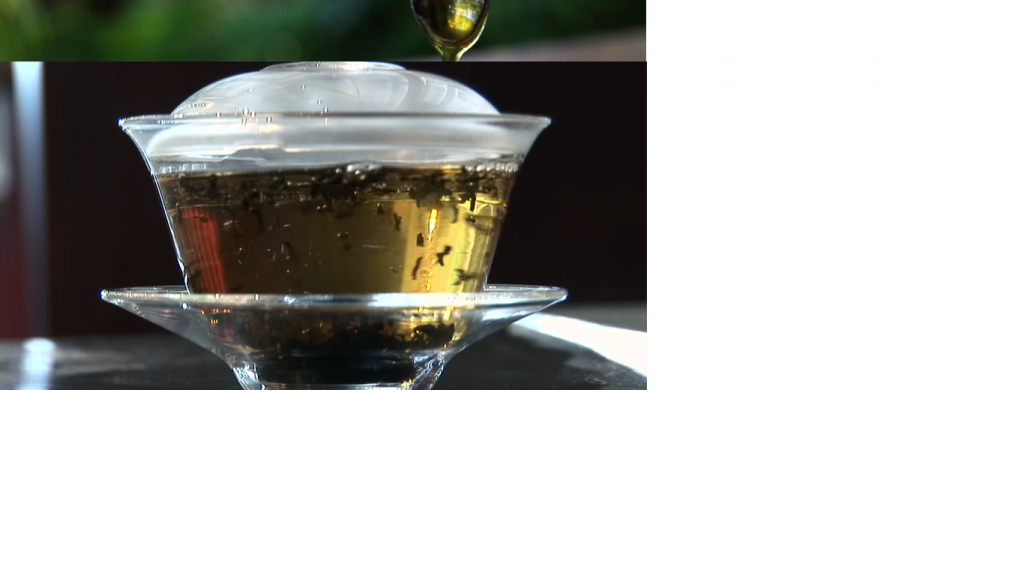 Gunpowder Tea Recipe
How To Make Gunpowder Tea
Smoky and earthy, this gunpowder tea serves a healthy and energy-boosting drink, made with 2 ingredients, for a quick afternoon cup.
Ingredients
8

oz

water

2

tsp

gunpowder tea
Instructions
Fill your gaiwan or glass about halfway with hot water to pre-heat it. Tilt the cup a bit so that the water creeps up the side and then rotate it so the inside gets wet all the way around. Then pour the water out.

Place slightly less than 1 teaspoon of gunpowder pellets in the gaiwan. Use twice this amount if you are brewing your tea in an 8oz glass. If you are using a teapot, use about 1 teaspoon for every cup of tea

Fill the gaiwan with hot water. It should be about 80 to 90% full and the temperature should be below boiling; around 176 degrees F is ideal.

Place the lid on the gaiwan and let the tea steep for 1 minute.

Serve and enjoy.
Recipe Notes
You can get 3 to 5 infusions out of most pearl teas. Increase the steeping time to 30 seconds to 1 minute for each infusion. How many infusions you do depends entirely on your taste. Experiment.
When you get down to about ¼ of the tea remaining, refill the gaiwan with hot water of the same temperature as before and let it steep for 30 seconds to one minute.
Nutrition
Calories: 

0.05kcal

Saturated Fat: 

0.00g

Monounsaturated Fat: 

0.00g

Polyunsaturated Fat: 

0.00g

Carbohydrates: 

0.01g

Sodium: 

4.68mg

Calcium: 

3.40mg

Potassium: 

1.83mg

Iron: 

0.00mg