Super-Simple Orange Marmalade Recipe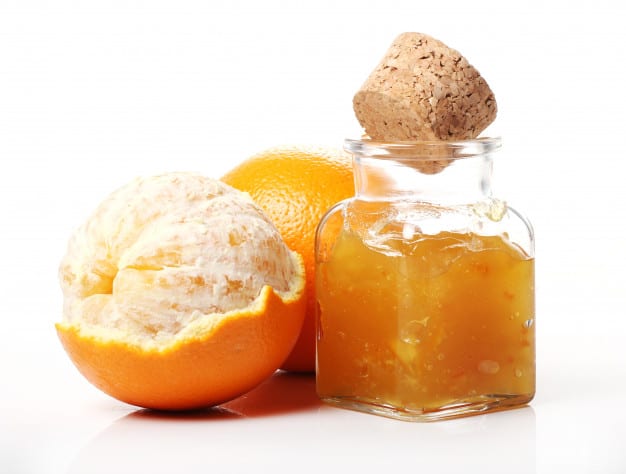 Marmalade is delicious; I have it almost every day with a slice of toast. This weekend, I decided to try and make my own. Boy, was I shocked at the results. Not only does this take a fraction of the time, it tastes better than store bought! You have to try this!
How To Make Super-Simple Orange Marmalade
Ingredients
2

lbs

oranges

washed

4

lbs

sugar

Splenda is a viable brand for a diabetic variant

2

cups

water

amount may vary due to pressure cooker requirements
Instructions
Using a sharp knife or mandolin, slice the oranges very thinly. Remove the seeds as necessary then stack the orange portions and slice them further into fourths. 

Place the orange slices into the pressure cooker then add the water and lock the lid. Turn the heat up to high. Once high pressure is reached, allow the contents of the pressure cooker to cook for ten minutes. 

After ten minutes, remove the cooker from heat and allow it to decompress naturally. 

Add the sugar to the opened pressure cooker and stir it in until it melts. After some time, turn the heat back up and bring the contents to a boil for 5 minutes. The temperature of the mixture should reach 212 degrees Fahrenheit. 

Using a ladle or wide funnel, pour the contents into sterilized jars. Make sure that the tops of the jars are loosely screwed.

Wash the pressure cooker then place the jars onto the rack or steamer basket. Make sure the jars don't touch one another. Use moistened tea towels to create buffers in between the jars. 

Now fill the pressure cooker with water to soak the jars then set it to "no pressure" or "exhaust". Afterward, lock the lid and heat them on high temperature until vapor starts to emit. Once it does, turn the heat down to medium so it doesn't boil over and allow the contents of the pressure cooker to cook for 5 minutes. 

After 5 minutes, turn off the heat and remove the lid. Lift the jars out and place them onto a clean towel for cooling. The jars will emit a popping sound as they do so. This means the jar has been sealed correctly and can be stored outside of the fridge. 

Feel free to use your spread to make your favorite sandwiches. Enjoy!