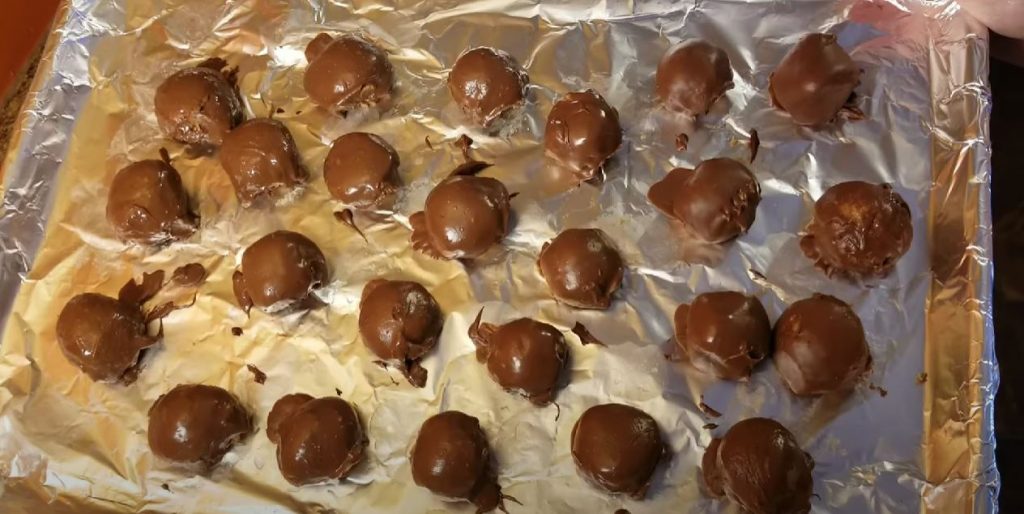 Chocolate Peanut Butter Cheese Ball Recipe
How To Make Chocolate Peanut Butter Cheese Ball
With 10 minutes to prep, you're ready to make this rich dessert cheese ball. They're made with cream cheese rolled in chocolate and peanut butter chips.
Refrigerate: Time:
2 hours
Total:
2 hours 10 minutes
Instructions
To a stand mixer, add the cream cheese, powdered sugar, and peanut butter. On medium speed, beat until fully combined.
Stir in 1 cup peanut butter chips.
Add the mixture to a large piece of plastic wrap and refrigerate for 2 hours.
Remove from the plastic wrap and roll in a mixture of peanut butter chips and chocolate chips.
Serve with cookies, crackers, or pretzels.
Nutrition
Monounsaturated Fat: 

8.14g
Polyunsaturated Fat: 

3.42g