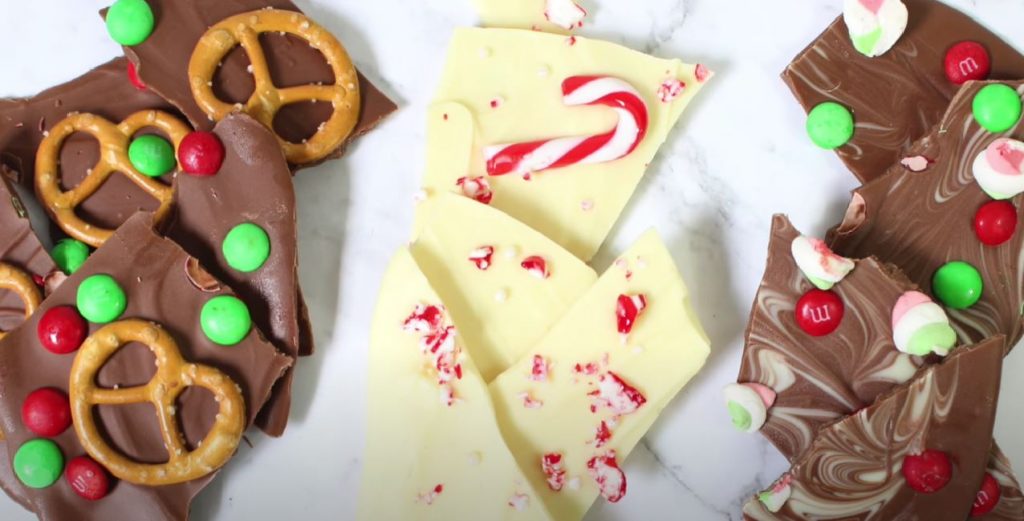 Leftover Candy Bar Bark Recipe
How To Make Leftover Candy Bar Bark
Leftover Halloween candies are upgraded into this candy bar bark! This no-bake dessert is a tasty mix of chocolate, a dash of vanilla, and sweet candies.
Instructions
Line a half sheet pan with parchment paper.
Add the chocolate chips to a large glass bowl. Microwave the chocolate chips on half power until melted, stirring every 30 seconds.
Stir in the vanilla extract until smooth.
Pour the chocolate evenly into the baking sheet, then spread gently. Sprinkle the chopped and broken candy bars over the chocolate.
Refrigerate for 30 minutes until set.
Break into chunks, serve, and enjoy!
Nutrition
Monounsaturated Fat: 

4.24g
Polyunsaturated Fat: 

0.41g
Topics: